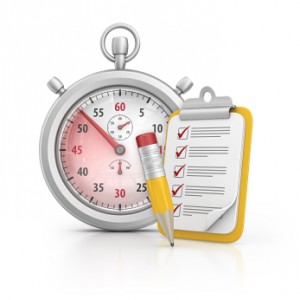 This is my monthly summary of my Debian related activities. If you're among the people who made a donation to support my work (88.41 €, thanks everybody!), then you can learn how I spent your money. Otherwise it's just an interesting status update on my various projects.
This month has again been a short one since I have mostly been in vacation during the last 2 weeks.
Dpkg
Things are relatively quiet during the freeze. I only took care of fixing 3 bugs: a regression of "3.0 (quilt)" (#683547), a segfault of "dpkg-query -W -f "" (commit) and a bad auto-completion for French users (#685863).
Testing the upgrade to wheezy
We got several reports of wheezy upgrade that failed because dpkg ran the trigger while the dependencies of the package with pending triggers are not satisfied. Unfortunately fixing this in dpkg is not without problems (see #671711 for details)… so Guillem decided to defer this fix for Jessie. My suggestion of an intermediary solution has fallen in limbo. Instead we now have to find solutions for each case where this can fail (example of failure: 680626).
Another way to avoid those errors is to ensure that triggers are run as late as possible. We can improve this in multiple ways.
The first way is to modify most triggers so that they use the "interest-noawait" directive. In that case, the packages activating the trigger will be immediately marked as configured (instead of "triggers-awaited") and the trigger will thus not need to be run as part of further dependency solving logic. But as of today, there's no package using this new feature yet despite a nudge on debian-devel-announce. 🙁
The second way is to modify APT to use dpkg –no-triggers, and to let the trigger processing for the end (with a last "dpkg –configure -a" call). I requested this early in the wheezy timeframe but for various reasons, the APT maintainers did not act on it. I pinged them again in #626599 but it's now too late for wheezy. I find this a bit sad because I have been using those options for the entire wheezy cycle and it worked fine for me (and I used them for a dist-upgrade on my wife's laptop too).
It would have been good to have all this in place for wheezy so that we don't have to suffer from the same problems during the jessie upgrade, but unless someone steps up to steer those changes, it seems unlikely to happen.
Instead, we're back to finding klumsy work-arounds in individual packages.
Packaging
I prepared security updates for python-django (1.4.1 for unstable,
1.2.3-3+squeeze3 for stable). I packaged a new upstream version for cpputest (3.2-1). I reviewed ledgersmb 1.3.21-1 prepared by Robert James Clay and asked him to prepare another version with further fixes.
I released nautilus-dropbox 1.4.0-2 with supplementary changes of my own to support https_proxy and to display better diagnostic information when the download fails.
With the help of Paul van der Vlis and Michael Ziegler, we did what was required to be able to migrate python-django-registration 0.8 to Wheezy even though it's a new upstream version with backwards incompatible changes. Thanks to Adam D. Barratt who unblocked the package, we now have the right version in Wheezy despite the fact that I missed the freeze deadline.
Debian France
Julien Cristau reminded the board of Debian France that we have to elect officers (President, Secretary, Treasurer) as the current officers have withdrawn. I was somewhat afraid that nobody would take over so I pinged each member to try to get new volunteers. We now have volunteers (me, Julien Danjou and Sylvestre Ledru) and we're waiting until Julien finds some time to run the election.
Misc
With the help of DSA, I setup antispam rules for the owner@packages.qa.debian.org alias because I was getting tired by the amount of spam. In the process, they asked me to write a wiki page for dsa.debian.org to document everything so that they can refer to it for future queries. I did it but it looks like that they did not apply my patch yet.
I also tested an upstream patch for gnome-keyring (see bugzilla #681081) that reintroduces the support of forgetting GPG passphrases after a specified amount of time.
Thanks
See you next month for a new summary of my activities.