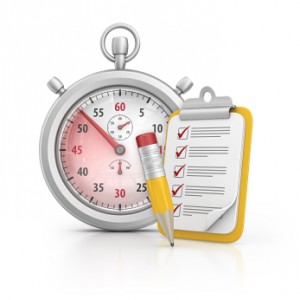 My monthly report covers a large part of what I have been doing in the free software world. I write it for my donors (thanks to them!) but also for the wider Debian community because it can give ideas to newcomers and it's one of the best ways to find volunteers to work with me on projects that matter to me.
distro-tracker
With the disappearance of many alioth mailing lists, I took the time to finish proper support of a team email in distro-tracker. There's no official documentation yet but it's already used by a bunch of team. If you look at the pkg-security team on tracker.debian.org it has used "pkg-security" as its unique identifier and it has thus inherited from team+pkg-security@tracker.debian.org as an email address that can be used in the Maintainer field (and it can be used to communicate between all team subscribers that have the contact keyword enabled on their team subscription).
I also dealt with a few merge requests:
I also filed ticket #7283 on rt.debian.org to have local_part_suffix = "+" for tracker.debian.org's exim config. This will let us bounce emails sent to invalid email addresses. Right now all emails are delivered in a Maildir, valid messages are processed and the rest is silently discarded. At the time of processing, it's too late to send bounces back to the sender.
pkg-security team
This month my activity is limited to sponsorship of new packages:
grokevt_0.5.0-2.dsc fixing one RC bug (missing build-dep on python3-distutils)
dnsrecon_0.8.13-1.dsc (new upstream release)
recon-ng_4.9.3-1.dsc (new upstream release)
wifite_2.1.0-1.dsc (new upstream release)
aircrack-ng (add patch from upstream git)
I also interacted multiple times with Samuel Henrique who started to work on the Google Summer of Code porting Kali packages to Debian. He mainly worked on getting some overview of the work to do.
Misc Debian work
I reviewed multiple changes submitted by Hideki Yamane on debootstrap (on the debian-boot mailing list, and also in MR 2 and MR 3). I reviewed and merged some changes on live-boot too.
Extended LTS
I spent a good part of the month dealing with the setup of the Wheezy Extended LTS program. Given the lack of interest of the various Debian teams, it's hosted on a Freexian server and not on any debian.org infrastructure. But the principle is basically the same as Debian LTS except that the package list is reduced to the set of packages used by Extended LTS sponsors. But the updates prepared in this project are freely available for all.
It's not too late to join the program, you can always contact me at deblts@freexian.com with a source package list that you'd like to see supported and I'll send you back an estimation of the cost.
Thanks to an initial contribution from Credativ, Emilio Pozuelo Monfort has prepared a merge request making it easy for third parties to host their own security tracker that piggy-back on Debian's one. For Extended LTS, we thus have our own tracker.
Thanks
See you next month for a new summary of my activities.