Social Micropayment

A social micropayment system allows you to donate a small amount of money (a few pennies/cents) to thank someone else for a good blog post, piece of music, … or for a free software that you enjoy. That's what Flattr is all about.
How Flattr works
With Flattr, donating is as easy as a single click on a Flattr button that content providers (read "free software developers") embed on their websites. A Flattr button is very similar to a "Digg" button or other social buttons (you can look at the end of this blog post for a sample).
The amount donated per flattr varies from month to month because you define a fixed amount of money to spend each month (minimum 2€) and it's split evenly between all the things that you appreciated. You can flattr as much as you want, it won't cost you more.
Support Free Software with Flattr
Free Software lacks a good business model to fund the creation of software, yet someone has to pay the time spent in writing the code. Many projects have tried to ask for donations but the amount collected rarely covers more than the expenses for the website hosting.
Flattr makes it so easy to donate that this is possibly about to change. Flattr users have to spend their monthly amount each month, otherwise it gets donated to charity. Thus if it takes off, most Flattr users will grow the habit of doing regular donations to projects that they use and appreciate.
Bootstrapping the Process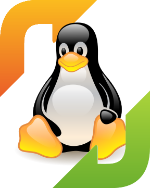 Flattr is a new service, not many projects are using it to accept donations and not many users are participating yet. But it's growing quickly on both sides.
In order to help users who want to support Free Software with Flattr, I have started the Flattr Free and Open Source Software project. You can subscribe to a newsletter to receive a monthly reminder with recommendations of Free Software to Flattr. If you have more time, you can also browse public directories listing various Free Software projects using Flattr so that you can manually pick your favorites.
To learn more about the Flattr FOSS project, click here.
I also invite Free Software developers to setup Flattr on their websites, blogs, … and to register those sites so that Flattr users can easily find them. To learn more about this, check out the Earn a Living With Free Software page.
Share the News
Flattr can change the situation of many small but popular free software projects struggling with a single developer who started it as a hobby and who can't afford to spend more free time on it.
But this can only happen if lots of users start using Flattr to support the Free Software that they benefit from. So share the news, tell the friends, join Flattr FOSS and give some Flattr-love every month.
Get Your Free Flattr Invite!
Flattr is still in beta, but they like Free Software a lot and have offered 30 invites for the launch of Flattr FOSS. You can get yours by subscribing either to my main newsletter or to the Flattr FOSS one. Just reply to the welcome email you get after having subscribed and ask for your invite.