Today, during Blackhat Europe, Offensive Security announced the availability of Kali Linux 1.0, which aims to be the most advanced, robust, and stable penetration testing distribution to date. It is the successor of Backtrack Linux.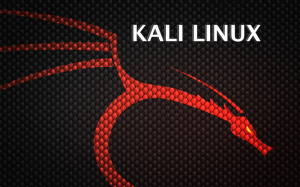 Kali's choice of Debian
Kali's release is a significant event in the security auditing and penetration testing field, and I'm proud to see that Debian was retained as the best distribution to create this new product. Here's what Mati Aharoni of Offensive Security told me:
Debian provides a reliable base to build a new distribution and yet can easily be customized to add bleeding edge features, thanks to the unstable and experimental distributions.
Kali's development policies
Even though Kali was prepared in secret, from now on Kali's development happens in the open in public git repositories. There are repositories for all the packages that have been created (or forked) as well as for the ISO images creation script.
Debian packages are maintained with git-buildpackage, pristine-tar and the associated helper tools, making it easy to integrate the latest changes of Debian.
Kali packaged several hundreds tools that relate to their field and they intend to contribute those which are DFSG-free back to Debian.
Kali's technical infrastructure
In the last year, I have been working within the Kali team to setup large parts of their infrastructure as a proper Debian derivative.
Kali's main ISO images are built with live-build. All the bugfixes that I contributed to Debian Live were the direct result of my work for Kali.
The git repositories are managed with gitolite. The package repositories are built with reprepro. The build daemons use rebuildd and sbuild.
The (push) mirrors are synchronized with the same tools than Debian (based on rsync), but there's also a central server which redirects to a mirror close to you (and which is used by default everywhere). This one runs mirrorbrain (and not Raphaël Geissert's redirector).
The ARM build daemons (armel/armhf) run on machines powered by Calxeda's Highbank (4 cores, 4 GB RAM) that work pretty well. Even better, Offensive Security is willing to dedicate one node of this "cluster" for Debian's own usage.
The future
This first release is not an end. It's only the start of a journey. Not all applications have been packaged yet and there's lot of work left to integrate everything in Debian.
I'm really looking forward to continue my collaboration with the Kali team as this has been one of the most interesting project I ever had as a Debian consultant. And also one of the few where I could really contribute something back to Debian.