TLDR: Freexian's success means that we have resources to invest into Debian projects. Plainly offering money has not worked so far, so I am looking to hire a "project manager" whose work would be to help spend that money in useful ways. At the same time, Freexian needs to adapt to cope with the growth: with new employees, with new infrastructure and a new offering. I want to give an idea of where we are headed, to try to inspire persons that share our values and our desire to improve Debian. Read on if you are interested.
Note: The original text has been split into 4 blog posts that will be published over a few days.
Introduction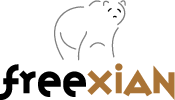 Freexian is an IT service company specialized in Debian. We provide technical support by email on Debian, we create and maintain Debian packages requested by our customers, we also help organizations run an entire Debian derivative (Kali Linux being the most notable one).

On top of this, it runs the commercial part of the Debian LTS service : Freexian invoices many sponsors that need long term support, and uses the money to pay Debian contributors (about 12 currently) to make sure that Debian releases are supported for 5 years instead of 3. With the Extended LTS service, we push that further to 7 years, however only for a smaller subset of packages and in a repository that is hosted outside of debian.org.
Freexian's purpose
When I created Freexian, it was out of a desire to be paid to work on Debian, and to be able to contribute during work time to the project that was so important to me. That goal has been met a long time ago.
But ultimately what I strive to achieve for Debian is not entirely aligned with the work that Freexian's customers are requesting. That's why, in the "long term projects" of Freexian, I always kept "find a business model that can fund the Debian projects that I would like to do", as well as "if that model works for me, build something so that other can benefit from it too". The first occasion to experiment something appeared when Debian discussed Long Term Support and when I stepped up to setup a commercial offer to pay Debian contributors.
Step 1: Paying Debian contributors for LTS work
When we started the Debian LTS service, I voluntarily opted to use an hourly rate that was rather high so that any Debian developer regardless of their geographical location, could participate and not earn (much) less than what they would have from working on other tasks. This choice did imply paying a very high rate for some countries, but I didn't see that as a problem, quite the contrary: if a Debian developer can earn enough money to cover their cost of living with 15h of Debian LTS, and then spend the rest of their month contributing on Debian, all the better! I'm not sure if anyone made this choice, but that was a dream of my younger self…
From a personal standpoint, the launch of Debian LTS has meant less free time, more administrative work, new duties to coordinate a team of paid contributors, more communication with many Debian-using companies, and many new opportunities too! This ultimately resulted in the launch of Extended LTS and PHP LTS, both of which have been rather successful so far.
Step 2: Funding Debian projects
With the growth of the Debian LTS service, and given that we have reached the required funding level, we decided to put a small share of the revenues aside and use that to fund useful Debian projects, typically in areas that were affected by our Debian LTS work. This effort was fully formalized in the project-funding git repository. We announced this process in November 2020, and we have kept mentioning it in our monthly LTS reports ever since, but so far only a single project has benefited from this.
This is really the dream offer that I wish had existed when I was younger and was still struggling to get enough customers: hence I don't really understand this lack of interest. You can find some discussions over the reasons why this offer has not (yet) found its target audience in this debian-vote thread.
I was hoping that spending money would be easy, but I now realize I was wrong! I'm positive that I could find dozens of useful projects to fund, but I just don't have the time for this extra effort on top of my regular Freexian duties. I still really want to put this money to good use, which is why I'm looking into some solutions.
This article is to be continued in another upcoming post, stay tuned!