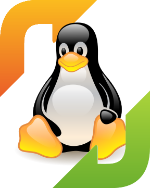 The Flattr FOSS project is quite young so very few free software are currently listed in the dedicated directories. It's still advocacy time: if there are free software that you'd like to flattr, please tell them and point them to Flattr FOSS.
It's too early for any conclusion, but the feedback from users is good and it looks like that people using flattr to support free software are more generous than the average flattr user. You're great people! 🙂
Anyway, it's time for me to give a few suggestions of projects to flattr.
Okay, that's it for this month. I'll try to keep a broad panel of software (desktop, command line, mobile, web, etc.). Since I have promoted a GNOME desktop application, I would like to be able to promote a KDE or XFCE application next month but I did not discover any KDE/XFCE project using Flattr… do you know any? Please share in the comments if you find some.
Also I wonder if you have decided of a flattr strategy… Personally I'm likely to flattr my favorites projects/persons each month and to flattr a few other occasionally as I discover them. What's your own strategy?