Last week's post generated a lot of interest so I will make a small update to keep you posted on the status of GNOME 3 in Debian experimental.
Experimental is not for everybody
But first let me reiterate this: GNOME 3 is in Debian experimental because it's a work in progress. You should not install it if you can't live with problems and glitches. Beware: once you upgraded to GNOME 3 it will be next to impossible to go back to GNOME 2.32 (you can try it, but it's not officially supported by Debian). Even with the fallback mode, you won't get the same experience than what you had with GNOME 2.32. Many applets are not yet ported to the newest gnome-panel API.
So do not upgrade to it if you're not ready to deal with the consequences. It will come to Debian unstable and to Debian testing over time and it should be in a better shape at this point.
Good progress made
Most of the important modules have been updated to 3.0. You can see the progress here.
The exception is gdm, it still needs to be updated, the login screen looks quite ugly right now when using GNOME 3.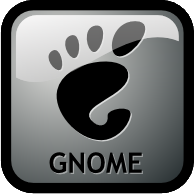 Frequently Asked Questions and Common Problems
Why do links always open in epiphany instead of iceweasel? You need to upgrade to the latest version on libglib2.0-0, gvfs and gnome-control-center in experimental. Then you can customize the default application used in the control center (under "System Information" > "Default applications").
You might need to switch to iceweasel 4.0 in experimental to have iceweasel appear in the list of browsers. Or you can edit ~/.local/share/applications/mimeapps.list and put x-scheme-handler/http=iceweasel.desktop;epiphany.desktop; in the "Added Associations" section (replace the corresponding line if it already exists and lists epiphany only).
The theme looks ugly, and various icons are missing. Ensure that you have installed the latest version of gnome-themes-standard, gnome-icon-theme and gnome-icon-theme-symbolic.
The network icon in the Shell does not work. Ensure you have upgraded both network-manager-gnome and network-manager to the experimental version.
Some applications do not start at all. If an application loads GTK2 and GTK3, it exits immediately with a clear message on the standard error output (Gtk-ERROR **: GTK+ 2.x symbols detected. Using GTK+ 2.x and GTK+ 3 in the same process is not supported.). It usually means that one of the library used by that application uses a different version of GTK+ than the application itself. You should report those problems to the Debian bug tracking system if you find any.
Some people also reported failures of all GTK+ applications while using the Oxygen themes. Switching to another theme should help. BTW, the default theme in GNOME 3 is called Adwaita.
Where are my icons on the desktop? They are gone, it's by design. But you can reenable them with gsettings set org.gnome.desktop.background show-desktop-icons true and starting nautilus (if it's not already running). (Thanks to bronte for the information)
Why do I see all applications twice in the shell? The package menu-xdg generates a desktop file from the Debian menu information, those are in a menu entry that is hidden by default in the old GNOME menu. Gnome Shell doesn't respect those settings and displays all .desktop files. Remove menu-xdg and you will get a cleaner list of applications.
APT pinning file for the brave
Since last week, we got APT 0.8.14 in unstable and it supports pattern matching for package name in pinning files. So I can give you a shorter and more complete pinning file thanks to this:

Package: *gnome* libglib2.0* *vte* *pulse* *peas* libgtk* *gjs* *gconf* *gstreamer* alacarte *brasero* cheese ekiga empathy* gdm3 gcalctool baobab *gucharmap* gvfs* hamster-applet *nautilus* seahorse* sound-juicer *totem* remmina vino gksu xdg-user-dirs-gtk dmz-cursor-theme eog epiphany* evince* *evolution* file-roller gedit* metacity *mutter* yelp* rhythmbox* banshee* system-config-printer transmission-* tomboy network-manager* libnm-* update-notifier shotwell liferea *software-properties* libunique-3.0-0 libseed-gtk3-0 libnotify* libpanel-applet-4-0 libgdata11 libcamel* libcanberra* libchamplain* libebackend* libebook* libecal* libedata* libegroupwise* libevent* gir1.2-* libxklavier16 python-gmenu libgdict-1.0-6 libgdu-gtk0
Pin: release experimental
Pin-Priority: 500

Package: *
Pin: release experimental
Pin-Priority: 150

Putting the file above in /etc/apt/preferences.d/gnome and having experimental enabled in /etc/apt/sources.list should be enough to enable "apt-get dist-upgrade" to upgrade to GNOME 3 in experimental.
But if you have packages depending on libimobiledevice1, you might have to wait until #620065 is properly fixed so that libimobiledevice2 is co-installable with libimobiledevice1.
Update: integrated the explanation to reenable the desktop icons thanks to bronte's comment.