This is a simple tip but an important one: when you're installing Debian, take the time required to ensure the machine is connected to the Internet with a wired connection. If you have DHCP available, the debian-installer will use it to configure the network.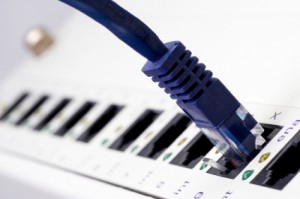 Why not use the wireless connection?
Because debian-installer in Squeeze doesn't support WPA encryption, but only WEP. So if you're using WPA, picking the wireless connection will lead to no working network during the installation and this is to be avoided.
If you're still using WEP, you can go ahead of course.
If you only have a wireless connection with WPA, your might want to help the debian-installer team and add the required support. Matthew Palmer did some work on it a few months ago (see this mail and his branch in the netcfg git repository) but he resigned from the d-i team in the mean time. So WPA support is still not available in the wheezy debian-installer.
Why is the network so important?
The "tasks" that you select during the installation process might suggest installation of supplementary packages that are not available on your installation disc. If you install without network, the resulting system might differ from the expected one since it will be missing some packages that are available in the Debian repositories but not on your installation disc.
Your installation media might be old and there are security updates that have been published. If you do your initial installation with network, the security updates will be installed before the reboot and thus before the services are exposed over the network.
If you're not installing a desktop with network-manager (Debian's default GNOME Desktop provides it), the initial network configuration is important since this configuration is kept for the future. And you surely want network connectivity on your machine, don't you?
Without network, APT's sources.list will not be properly configured to include an HTTP mirror of your country. And really, I prefer when apt-get install can work without the initial installation disc.
If you want to read more articles like this one, click here to subscribe to my free newsletter. You can also follow me on Identi.ca, Twitter and Facebook.