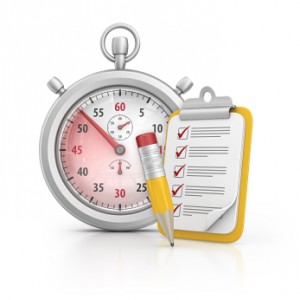 This is my monthly summary of my free software related activities. If you're among the people who made a donation to support my work (692.20 €, thanks everybody!), then you can learn how I spent your money. Otherwise it's just an interesting status update on my various projects.
Misc packaging
I updated the publican package (a tool for publishing material authored in DocBook XML) with version 3.0, a major new upstream version. As with any important update, it had its share of problems and I created two patches that I sent upstream. I uploaded the package to experimental since we're in freeze.
The Debian Administrator's Handbook
Since the translation teams have been working for a few months, I wanted to put the result of their work online. I did it and I blogged about it on debian-handbook.info. By the way, we have a Polish translation that just started.
This took quite some time because many translators were not well versed with Docbook XML and its structure. So I fixed their mistakes and asked the Weblate developer (Michal Cihar) to implement new checks to avoid those basic XML mistakes.
I also added a couple of build scripts to the git repository to make it easier to rebuild translations in multiple formats. I used this opportunity to file a couple of bugs I encountered with Publican (concerning ePub output mainly, and custom brands).
I also blogged about our plans to update the book for Wheezy. Roland started to work on it but I did not have the time yet.
Debian France
The officers (president, treasurer, secretary) have just changed and we had to organize the transition. As the new president, I got administrator access on our Gandi virtual machine (france.debian.net) as well as access to our bank account. I got also got a bunch of administrative papers retracing the history of the association. Carl Chenet (the former president) gave them to me during the mini-debconf that was organized in Paris.
Indeed, Sylvestre Ledru and Mehdi Dogguy organized our second mini-debconf Paris and they did it very well. It was a great success with over 100 attendants each of the 2 days it lasted (November 24-25th). Carl managed a merchandising booth that was well stuffed (Luca Capello also brought goodies of Debian.ch)
I gave small lightning talk to present the ideas behind my Librement project (it's about funding free software developers). BTW I have not been very good at it, it was only my second lightning talk and I have been a bit too verbose. The talk did not fit in my 5 minutes time slot 😉
Back from the mini-debconf, I have been trying to delegate some projects (like get a real website, improve the work-flow of members management, update our server which was still running Lenny).
Julien Cristau was willing to upgrade the server did not exactly knew how to upgrade the kernel (it's a bit special since Gandi manages the kernel on the Xen hypervisor side). So I took care of this part and also did some cleanup (adding a backup with its associated remote disk, tweaking the email configuration). And Julien completed the upgrade on November 30th.
Alexandre Delanoë volunteered to have a try at the website and Emmanuel Bouthenot has been looking a bit to see if there was something better than Galette to handle our members. It looks like we'll stay with Galette but have to take care of upgrading it to a newer version.
I also processed the first membership applications and organized a vote to extend the board of administrators (since we have two vacant seats). On Monday, we should be back to 9 administrators.
Librement
Except for the talk during the mini-debconf, I did not do much on this project. That said I got an answer from the "Autorité de Contrôle Prudentiel" saying that I might be eligible for the exemption case (see discussion of last month) and that I should fill out a form to get a confirmation.
I also contacted Tunz.com who might be able to provide the services I need (their E-money manager product in particular). They have the required accreditation as a banking/credit institution and are willing to partner with enterprises who setup platforms where you must manage flows of money between several parties. I'm now waiting for details such as the cost of their various services.
I expect to have much more to show next month… I'm working with two developers to implement the first building blocks of all this.
Thanks
See you next month for a new summary of my activities.