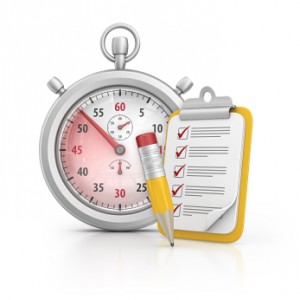 This is my monthly summary of my free software related activities. If you're among the people who made a donation to support my work (114.19 €, thanks everybody!), then you can learn how I spent your money. Otherwise it's just an interesting status update on my various projects.
Simple-CDD and debian-cd
I tried to use wheezy's version of debian-cd and simple-cdd to generate an automatic installer. In this process, I filed a couple of bugs on simple-cdd (#701963: type-handling package is gone and should not be listed in default.downloads, and #701998: the --keyboard parameter is not working with wheezy's debian-installer) and I commited fixes for a few issues in debian-cd:
Debian France
I completed the new website for Debian France and I put it online. Later I merged some supplementary enhancements prepared by Tanguy Ortolo (and I gave him commits rights at the same time).
I tried to update our Galette installation to the latest upstream version but I reverted to the former version after having encountered two problems (filed here and here). In the process, I created a Debian package for galette (you can grab it on git.debian.org).
I also suggested an idea of improvement for Galette's paypal plugin and it has been quickly implemented. Thus I updated the plugin installed on france.debian.net.
Kali related work
It's been a few months that I have been helping the Kali team to prepare this new Debian derivative. Now that the derivative has gone public, I can attribute some of my Debian work to my collaboration with the Kali team.
This month I contributed a few features and fixes to debian-installer and live-build:
#702257: new preseed entry to disable CDROM entries
#703072: hid-generic module is missing from input-modules udeb (affecting experimental kernel only)
After the launch, we registered Kali in the derivative census. Paul Wise quickly reported some misfiled bugs from early Kali users and I discovered that reportbug was not behaving properly even though we correctly updated base-files (see #703678 on reportbug and #703677 on lsb-release).
Misc packaging work
I sponsored a new upstream version of dnsjava because it's required by Jitsi.
I prepared rebuild 0.4.1.1 and uploaded it to testing-proposed-updates for a RC bug fix.
I uploaded Publican 3.1.5 to experimental and filed #703514 to request a new upstream version of docbook-xsl that is needed by Publican.
I filed #703995 to fix apt-setup's handling of the apt-setup/multiarch preseed option.
DPL election
I also spent quite some time to read and participate to the discussions on debian-vote since it was campaigning time for the DPL candidates…
Thanks
This was a rather active month if you take into account the fact that I got a second son — Lucas — on March 6th.
See you next month for a new summary of my activities.