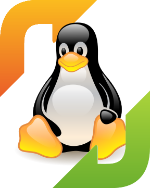 Another month and thus another issue of Flattr FOSS. Time flies but Flattr's usage seems to remain relatively strong.
I was fearing that people get bored after some time but that does not seem be to the case, my Flattr income does not really drop (it doesn't take off either ;-)). I get a bit less for dpkg than at the start but a bit more for my blog.
Enough babbling, let's go straight to the 5 projects to flattr this month:
Linux Mint (Flattr link) is a Linux distribution based on Debian and Ubuntu that targets home desktop users. I have never tried it (I'm too much of an hardcore Debianer) but I've read several good reviews saying that it works well out of the box with good multimedia support. If you try it out, be sure to pick Linux Mint Debian Edition (LMDE).
Network Block Device (NBD) user-space support tools (Flattr link) is the set of tools to setup a block device whose content is really on a remote server. It requires support of NBD in the kernel of course. The user space tools are maintained by Debian developer Wouter Verhelst.
Tahoe LAFS (Flattr link) is a filesystem that implements a cloud storage. The data are distributed across multiple servers in such a way that it can continue to work even if one of the servers fails.
Gajim (Flattr link) is a full featured and easy to use Jabber client. If you don't need support of multiple instant messaging protocols, this Jabber client might be a good fit for you.
Aurélien Gateau (Flattr link) is a KDE developer who takes one day per week off his work to work on KDE. He seeks support from the community to compensate for the loss of revenue. Much like me, he has a support page with a complete history of the amount of donations received. I can only sympathize with people who try to live true to their passion… good luck Aurélien!
This article is part of the Flattr FOSS project.