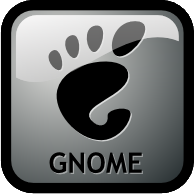 The few articles I wrote that explained how to install GNOME 3 from Debian experimental have been very popular. So I figured out that a small update would be welcome.
The Debian GNOME team started uploading a mix of GNOME 3.0 and 3.2 packages to Debian unstable because the release team is ready to take care of this transition. This means that as soon as the packages are ready in Debian unstable, the release team will ensure that they also reach wheezy (aka the current testing distribution).
So if you're a Debian unstable/testing user with a GNOME Desktop, expect some important changes… by the way my experience with GNOME 3 was recently plagued by some rendering issues resulting in parts of the screen not being properly refreshed. While trying to track this down (and investigating clutter as a possible culprit) I came upon this mail on the clutter-devel mailing list. I recompiled mutter with the indicated patch and it fixed my issue. I immediately uploaded mutter 3.0.2.1-4 with the fix… so this issue should be gone for the many people who are going to experience GNOME 3 for the first time in the coming days.
It's also worth noting that contrary to how upstream handles it (they hide the fallback mode and the user has to enable an option to use it in place of the GNOME Shell), Debian has a dedicated session for the GNOME 3 fallback mode so you decide what you get right from the login screen. This will be appreciated by the people who do not see GNOME 3 as a step in the right direction. Unless they switch to XFCE as some did.
As far I am concerned, I'm already used to GNOME 3. I spend most of my time in terminals, browsers and an IRC application and the whole Shell does not fundamentally changes my work habits.