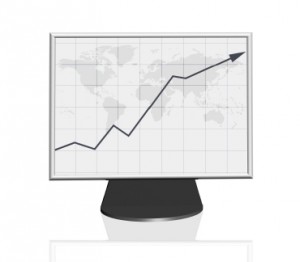 I launched raphaelhertzog.com this summer (taking over the English content of my former multi-lingual blog), when I decided that I would be more serious about blogging on Debian/Ubuntu related topics. On September, I decided to write 2 articles per week and up to now I managed to keep the schedule.
Two of my articles were published by Linux Weekly News, those are much more researched than the average blog article (they are tagged with [LWN] in the list below).
The most popular articles
Most people read my blog through the RSS feed which happens to be syndicated on Planet Debian and Planet Ubuntu. According to the feedburner's statistics, the top-5 articles are:
But I also have occasional readers visiting my blog because my articles are announced on Identi.ca, Twitter and Facebook (and they circulate on social networks, thanks to those who are sharing them!). The top-5 articles according to the statistics of my website are:
The most flattered
Since I am using Flattr on my blog, it can be interesting to see the articles which generated lots of flattr micro-donations. The top-3 articles are my articles about Flattr (1, 2, 3). Excluding articles related to Flattr, the top-5 is:
Most articles get 2 to 3 flattr clicks.
The most commented
I usually get 4-5 comments on most articles but some generate much more feedback:
Factoids
Here are my conclusions based on the above figures:
Writing about your Debian/Ubuntu work and your long term involvement makes for highly popular content that spreads well.
In-depth and well researched articles (like those written for LWN) do not generate more flattr revenues than the average article even if they take 4 to 8 times as long to write.
People are more likely to flattr you for your free software contribution than for the value they get out of your article.
People care a lot about the Debian release process, and like to discuss the topic.
If you also appreciate the above-linked articles, you should click here to subscribe to my email newsletter.